In association with

Webinar: Thursday, 13 July 2023 · 10am – 10:45am
Trusts are under tremendous pressure to move patients through accident and emergency into a hospital bed and eventually out into community care or their own homes. With growing staff shortages and capacity constraints, the NHS is facing unprecedented challenges resulting in poorer A&E performance against targets, significant staff burnout and growing elective care backlogs.
Trusts are increasingly looking to electronic bed management systems to improve patient flow and increase capacity by providing visibility to flow bottlenecks and helping staff identify available beds as early as possible. In the recent Delivery Plan for Recovering Urgent and Emergency Care Services, NHS England highlights the role such bed management systems can have in improving care delivery and better supporting staff with workflows and capacity management, moving away from paper-based systems for bed allocation to proven technologies that provide real-time visibility and automation around bed management.
In association with TeleTracking Technologies, this HSJ webinar will ask:
How can electronic bed management systems help trusts struggling with patient flow and staffing shortages? Does this go beyond just knowing how many beds are available, and where?
What is the economic case for investing in these systems? How quickly can trusts expect a return on investment?
Are there opportunities to use electronic systems to optimise bed use across a wider area than a single trust? What are the barriers to doing this?
What are the challenges in implementing electronic bed management systems and how can these be overcome to maximise the benefits?
To register, please click here.
Panellists
Sean Briggs, chief operating officer, Maidstone and Tunbridge Wells Trust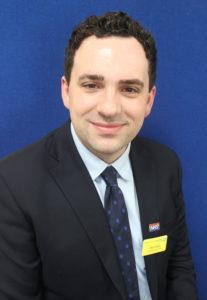 Sean Briggs joined Maidstone and Tunbridge Wells Trust as chief operating officer designate in November 2018 and took up the substantive role in December 2018.
Sean has worked within a variety of healthcare settings but has spent most of this time in the acute setting in hospitals such as St George's Foundation Trust and Epsom and St Helier Hospital.
He has a strong track record in improving hospital operational performance whilst delivering a number of high-profile clinical strategic changes, most notably the development of the 24/7 thrombectomy service at St George's, and the reconfiguration of general surgery and stroke at MTW.
In his time at MTW, he has been able to work with clinical colleagues to improve a number of key patient quality standards such as the 62-day cancer standard where the trust has now passed 44 of the last 45 months, and the A&E 4-hour quality standard, where the trust has now been in the top five national performers for the last three years.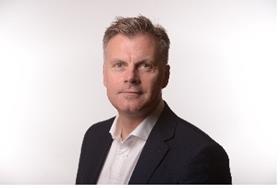 Neil Griffiths, managing director, Europe, TeleTracking Technologies
Neil Griffiths is an experienced healthcare executive and non-executive, bringing more than 25 years of public and private sector knowledge to TeleTracking's European operations. Neil has been leading the organisation's across Europe for the last five years and in that time helping develop new relationships and furthering our impact with the NHS.
Prior to joining TeleTracking, Neil's experience is across public and private sectors, including executive roles across a number of NHS hospitals, the most recent being the deputy CEO and a board member at University College London Hospitals FT, one of the leading acute academic hospital providers in the UK. Neil also worked at McKinsey as the entrepreneurial leader and a board member for the McKinsey Hospital Institute in the UK, part of a global programme helping and supporting improvement programmes in hospitals. Neil holds an MBA from the University of Westminster and a BSc in Politics from the University of Bristol.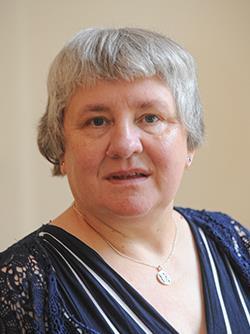 Alison Moore, chair, HSJ
Alison is an HSJ correspondent covering the South East (where she lives) and ambulance services nationally. She has worked in health journalism, mainly as a freelance, for many years and was previously deputy editor of a magazine for doctors.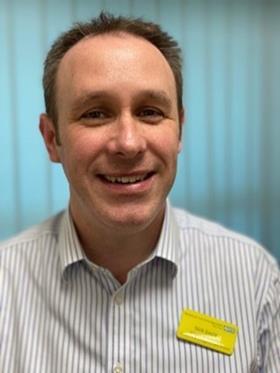 Nick Sinclair, chief operating officer, Medway Foundation Trust
Nick is an accomplished director in the NHS. His career spans 21 years in the UK ambulance service reaching advanced paramedic status clinically and undertaking roles in operational management and paramedic education.
Nick worked in operational management in the acute trust sector and managed the emergency departments at Maidstone and Tunbridge Wells Trust significantly improving their performance, undertook the role of director of operations for medicine and emergency care, and served as the director of operations – patient flow which commenced with the introduction of TeleTracking. In April 2023, Nick was appointed chief operating officer at Medway FT.