Standardised data and integration of systems are vital for full traceability, improving patient safety, and enabling swift action in healthcare incidents.
The PIP breast implant scandal was not the first and transvaginal mesh will not be the last. In fact, the next national patient safety scandal is likely manifesting today.
Sponsored by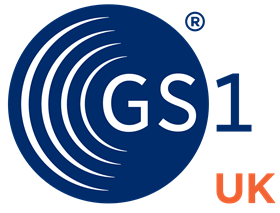 Unfortunately, patient safety incidents are inevitable, but what can be managed is how quickly the NHS is able to respond and prevent further harm. Under previous circumstances, identifying patients has taken months, years – even decades.
"There needs to be better processes to 'track and trace' patients who have received a device when a problem arises," says Professor Sir Terence Stephenson, Nuffield professor of child health at UCL Great Ormond Street Institute of Child Health and chair of the Health Research Authority for England, in the Scan4Safety 2020 report. "Clear strategies and channels are needed to inform patients, the public and clinical professionals to help improve safety."
One common denominator among such incidents is the lack of traceability – limited visibility of the devices used, when and where they are used and, most importantly, in or on which patients. This is where standardised data comes into play.
There is no shortage of data in the NHS. However, the ability to standardise and share that data between systems and organisations is something the health service as a whole still lacks. Today, achieving full traceability remains a key challenge for the NHS, with repercussions that continue to have a detrimental effect on patient care.
Implications of reduced traceability
The covid-19 pandemic and the Independent Medicines and Medical Devices Safety Review or the Cumberlege review provide two recent examples of the risks posed to patients by reduced traceability.
During the pandemic, the health system faced an unprecedented surge in the national demand for supplies, placing unforeseen strains on the supply chain. The system was faced with product supply shortages – shortages that were caused in part by a lack of visibility of exactly which products were available, where they were available, and in what quantities.
Not only were healthcare professionals frequently left with insufficient supplies, the lack of visibility also amplified the risk of patient harm. This inextricable connection between traceability and patient safety is what makes product identification so essential in clinical settings.
Commenting in the Scan4Safety report, Lorna Wilkinson, director of nursing and midwifery during the Scan4Safety demonstrator project at Salisbury Foundation Trust, explained, "One of the surgeons once asked me: 'would you have surgery in a hospital that didn't scan' and I firmly said: 'no. I wouldn't.' I wouldn't want surgery in a hospital that didn't scan. How do they know what they're putting into me, and where is that in my record for any future recall or any complication?"
Baroness Cumberlege's 2020 review, titled "First Do No Harm", further strengthened the case for unique identification in healthcare. The subsequent report highlighted risks relating to three medical interventions; the hormone pregnancy test Primodos, the epilepsy drug sodium valproate, and pelvic mesh – each found to have caused avoidable harm to many thousands of women and children.
Yet recognising these potential harms took many years and it is still near impossible to know the identities of all those potentially affected – an almost identical situation to the scandal surrounding the harm caused by PIP breast implant scandal in the early 2000s. In both cases, one of the issues preventing swift and effective action was a lack of accessible data.
If there is no central, standardised approach to the capture and sharing of data, where is the failsafe for the next pandemic or national patient safety incident?
Overcoming traceability challenges
The health system now needs to integrate and share data between internal departments, different organisations across an integrated care system, or even nationally, into proposed registries such the Surgical devices and Implants Information system. This will ensure that health data becomes more accessible to those that need it, when they need it.
To achieve this aim, certain fundamentals are required. This includes implementing inventory management systems and electronic patient records based on open data standards.
Today, 41 per cent of NHS trusts have an inventory management system, with 31 per cent scanning to the point of care. Together, these systems can provide the first steps towards improving traceability by capturing accurate product information and attributing it to the correct patient via EPRs.
If the UK health system is to prepare for the future and protect patients from the next inevitable incident, the dial needs to be shifted. More needs to be done to ensure full traceability, at speed and at scale. Standardised data needs to be at the core of this if digital strategies are to deliver even safer care and drive the interoperability agenda forwards.
Find out more
Join the debate and learn more, register for "What role might better data play in overcoming patient safety challenges?" a HSJ webinar in association with GS1 UK, on 24 May 2023 at 11:30am. Learn more and register here.
Further information about GS1 standards in healthcare, can also be found on the GS1 UK website
Read more from GS1 UK here.