A report highlights that a new approach to technology creation and adoption where clinical staff collaborate to design and introduce new technologies and digital transformation is linked to clinically relevant outcomes can help deliver digital change, write Dr Mick Quinn and Professor Sultan Mahmud
The foreword to the 2023 BT Health Report, Mind the Gap! Delivering digitally enabled change to the NHS, describes how "necessity may have forced a digital revolution in healthcare, but an enlightened vision and strategy is now needed to sustain these changes and unlock the benefits for the service in the long term."
Sponsored by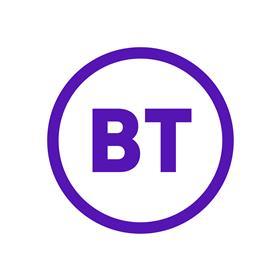 The NHS is fundamentally a person-focused organisation. Technology may be seen as a catalyst for change, enabling solutions to some of the biggest pressures it faces, but the NHS is still largely dependent on skilled clinicians, nurses, and support staff to deliver care to patients and their families.
That's not to say technology doesn't have an important part to play. The majority of NHS staff see a positive relationship between technology, care, and the quality of work, and more than 80 per cent believe that technology can attract more "digital natives" into the workforce. However, it's clear that a new approach to creation and adoption is required.
The importance of co-creation
Around half of the survey's respondents agreed that the standard of the technology in their workplace is a source of stress, suggesting a real need for improvement in both the usability and performance of solutions.
Clinicians understand the need for digital data sharing, for instance, but 41 per cent feel that data is often isolated in unconnected systems, and the nature of their job means they don't have time to deal with multiple separate logins. They need things to be easy to use, to work straight away, and to deliver the outcomes they want.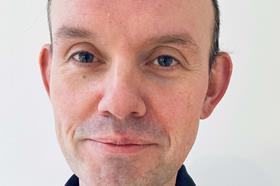 This disconnect between design and function highlights the need for a more collaborative approach to introducing new technologies. In fact, 79 per cent of NHS staff feel that involving patients and the general public would benefit any NHS technology design or deployment projects, helping to ensure everyone's needs are met, and that any solution is well-evidenced, cocreated, and implemented smartly to achieve the best outcomes.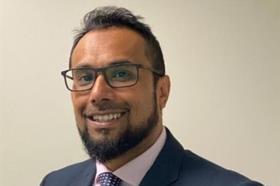 Dr Mick Quinn, an active NHS clinician and member of BT's clinical advisory board, says on co-creation: "It must start with listening – asking people what their immediate need is, where their best effort is spent, and how – at least partly – that problem can be fixed. Things should just work and currently things in the NHS don't always just work – it's a real point of frustration. Treating one patient may require multiple logins to numerous systems and even if you have the best software available, the NHS's infrastructure will often be a blocker to its smooth operation. We need to close the gap between the technology creators, the technology managers and the technology users."
Sultan Mahmud, director of healthcare, BT, says of BT efforts to address the challenges: "BT is facing the issues head-on through the introduction of the Clinical Advisory Board, which ensures each technology decision is driven by the real-life everyday challenges clinicians face.
"Co-creation is then also fuelled by our Vanguard Programme. Through our close relationship with NHS trusts, we're working with them to understand specific needs so together we can build smarter, safer, more efficient services that truly deliver greater patient outcomes and don't add stress to already stretched staff."
Delivering outcomes
It's clear from the report that NHS staff understand the importance of leveraging technology to deliver better healthcare, three quarters of respondents believe technology can help transform patient care, with a similar number saying they believe digital tools help deliver better care. Many (74 per cent) also feel that greater investment can help to attract new staff and address the incredibly challenging personnel issues.
But technology needs to be easy to use to deliver immediate impact. Many staff don't have the time or capacity to read technology propositions or think about what's coming years down the line when their priority is the here and now. Transformation therefore needs to be tethered to clinically relevant short– and longer–term outcomes. Around half of the respondents said they want improved evidence of outcomes and the impacts of technology solutions, and a similar number (50 per cent) want regular feedback sessions to ensure opinions are heard and used to optimise solutions. Half agree that evidence of benefits (51 per cent) and having a clear roadmap (55 per cent) will improve technology adoption and enhance their own role too.
Professor Mahmud finishes: "There are obviously aspects of technology deployments that can be improved, and the NHS is not alone in the battle for our nation's health. Private healthcare providers, community associations, not-for-profits, as well as the wider ecosystems that they rely on, are all striving for better models of delivery, and BT is working alongside them to tackle the challenges that matter most.
"BT has the expertise to oversee the rapidly changing technology landscape and collaborate with others to create solutions that deliver the best outcomes. As a long-term trusted partner, BT is committed to working side by side with the NHS, to help it navigate the many challenges it faces and deliver the highest quality care for patients."
For further research and analysis, read BT's new report Mind the Gap! Delivering digitally enabled change to the NHS